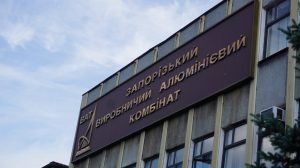 PJSC Zaporizhia aluminum mill ZAlK after a long idle period has started smelting aluminum from secondary metals.
"Today, 300 kg of aluminum have been smelted from secondary raw materials – aluminum scrap," the Interfax-Ukraine's source said.
According to the source, this happened after a long downtime in production activities: "Before that, we had not smelted aluminum for a long time," the source said.
According to the source, the smelting of only 300 kg does not mean the resumption of industrial production.
"So far there are no stable prospects," the source said.
Previously, ZAlK was the only primary aluminum producer in Ukraine.
The owner of ZAlK in 2004 was the Russian group SUAL. In 2007, the plant came under the control of RusAl, created by the merger of the aluminum and alumina assets of RusAl, SUAL and the Swiss trader Glencore.
In many years of litigation, a verdict on the termination of contracts for the sale and purchase of 68.01% of ZalK's shares and the return of this package to state ownership was issued.
According to the NDU, the State Property Fund (SPF) owns 68.0095% of the shares of PJSC ZalK, and Velbay Holding Ltd. (Cyprus, controlled by RusAl, Russia) holds 29.5363% of shares.