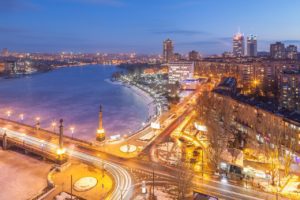 The potential reintegration of Donbas might add up to 1.5 percentage points (pp) to Ukraine's GDP growth during two or three years, Bank of America (BofA) has said in its analytical review.
BofA said that the potential integration of territories could increase nominal GDP by 3-5 pp and accelerate growth by 1-1.5 pp in the period after the post-war recovery.
The analysts said that the post-war recovery might be partially financed with external donor assistance.
Both Donetsk and Luhansk regions accounted for more than 15.7% of Ukraine's GDP in 2012, before the war. The contribution of these regions, still under Ukrainian control, fell to about 12.7% of GDP in 2017. BofA believes that this might indicate a one-time increase in relation to nominal GDP values of at least 3%.
According to the analysts, the normalization of economic relations with the region could accelerate the growth of real GDP in the first year by 0.5 pp.