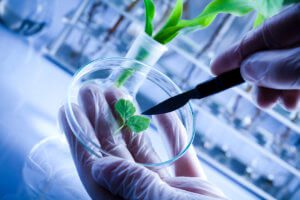 Kyiv-based producer of blood-derived products Biopharma is to boost exports by 60% in August 2018 year-over-year, to UAH 130 million. Exports in August will be 40% higher than the monthly average indicator during the year, the company's press service said. In August 2018, the company will ship, in addition to Ukraine, to markets of 10 countries, including Belarus, Kazakhstan, India, Colombia, Uzbekistan, Azerbaijan, Middle East countries, as well as to Slovakia, Mongolia, and Bangladesh. It should be noted that Biopharma's products will be delivered to Bangladesh and Colombia for the first time. The company's plans include the expansion of its presence in the European markets.
Biopharma immunobiological pharmaceutical company is one of the ten largest Ukrainian producers of medicines. It produces more than 20 immunobiological preparations from donated blood, preparations obtained with the use of recombinant DNA technology and probiotics.
In 2015, the company invested $3.5 million in the reconstruction of Sumy region's blood center, which currently accounts for 98.2% of donated blood in the region.
Biopharma plans to launch a plasma fractionation plant in 2018. The Biopharma Group of Companies includes LLC Biopharma Invest, LLC Biopharma Plasma Invest, LLC Biopharma Plasma, and LLC Fractionation Plant FZ Biopharma.