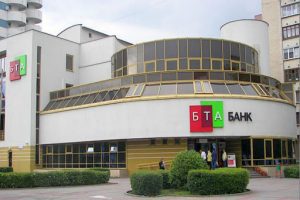 The Antimonopoly Committee of Ukraine (AMCU) at a meeting on Monday allowed a nonresident individual to acquire over 50% of the shares of BTA Bank (Kyiv).
"Permission is granted to an individual – a citizen of the Republic of Belarus to purchase shares of JSC BTA Bank, which grants that 50% of the votes in the management body of the company are exceeded," the committee said on its website on Monday.
BTA Bank was founded in 1992. According to the National Bank of Ukraine (NBU), at the beginning of 2020, Kenes Rakishev was a shareholder of the bank, who indirectly owned 100% of the bank's charter capital.
According to the NBU, as of October 1, 2020, BTA Bank ranked 71st in terms of assets (UAH 385.612 million) among 74 operating banks.