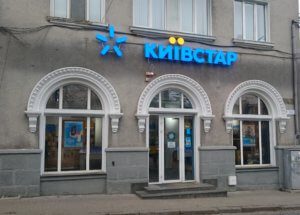 The Kyivstar mobile communications operator increased the number of М2М Sim cards (machine-to-machine) by 23% in July 2018 compared with July 2017, to 1.4 million.
The operator reported on its website that among leaders that used М2М Sim cards are security, finance, retail, energy spheres and agriculture, and one of the growth factors is development of the Internet of Things (IoT).
According to the operator, corporate clients have 92% of M2M cards: initially the technology was developed to automate business processes.
In a year, the number of М2М Sim cards among individuals grew by 78%.
"Our customers more often use smart devices with M2M SIM cards installed in them. Kyivstar has joined the projects with a large network player who not only works with a variety of different sensors, but can also ensure their reliable operation by creating an ecosystem for associations of M2M-cards and sensors," Kyivstar director for business development in the corporate market Yevhen Krazhan said.
The company said that the largest share of M2M SIM cards Kyivstar (37%) is used for security systems of houses, offices, cars and other property.
M2M cards are used to automatically transfer data from a device to another device.