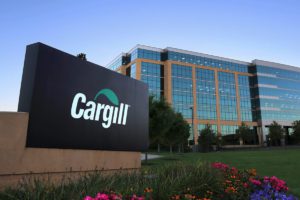 The government of Ukraine has instructed the Ministry of Finance to attract two loans from Cargill Financial Services International, including EUR100 million for two years at 5.15% per annum and EUR150 million for five years at 6.25% per annum.
According to Cabinet resolution No. 651 of July 10, published in the Uriadovy Kurier newspaper, interest income will be paid quarterly.
The document notes that state external borrowing is carried out within the framework of the law on the national budget for 2019, other details are not available.
As reported, Ukraine in the middle of June of this year placed the issue of seven-year eurobonds worth EUR1 billion on the foreign loan market at 6.75% per annum. This was the first sovereign issue of Ukrainian eurobonds in euros in the last 15 years. The demand for it exceeded the supply by 6 times.
According to the Ministry of Finance, investors from the United Kingdom, the United States, Germany and other European Union countries bought most of the eurobond issue: their share was 32%, 27%, 17% and 13% respectively. Investors from Switzerland bought 7% of the issue, while the share of investors from Asia was 4%.