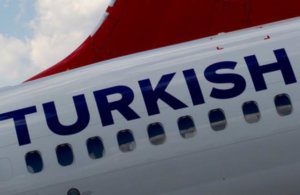 Turkey's resorts remain most popular in the number of charter flights from Ukraine in the 2018 tourist season, and around 80 charter flights to this country is serviced from Ukrainian airports every week.
Analysts from TripSee online service told Interfax-Ukraine that the share of charter flights to Turkey in the 2018 tourist season is 72-75% of all charter programs of tour operators working in Ukraine.
About 15-20% of the charter programs of Ukrainian tour operators are flights to Egypt, then Greece, Bulgaria and Tunisia.
Analysts of TripSee also said that in 2018, new charter destinations for the resorts of Italy – to Calabria and Ancona, as well as to the Peloponnese Peninsula in Greece – were launched from Ukraine.
"Only one operator has several flights a day to Turkey, so the client can choose the most convenient time for departure. In Europe, this year there is also a more extensive flight program. The cost of tours has increased, but insignificantly. The market has hot tours and tours for later dates," the TripSee analysts said.
Commenting on the pace of prices for package tours in the summer season of 2018, they said that prices for tours to Turkey start from UAH 7,000 all inclusive, Greece – from UAH 10 thousand per person with breakfasts, to Spain – from UAH 12 thousand with breakfasts and dinners.
At the same time, the analysts from TripSee said that, as before, most customers are looking for hot tours, especially to Turkey, but in the season of 2018 there is a noticeable upward pace in earlier purchases.