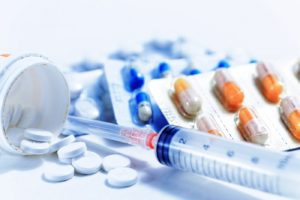 Тhe State Expert Center of the Health Ministry of Ukraine gave positive conclusions regarding conducting 248 clinical trials of medicines in 2019, which is 19.23% more than in 2018, the center has reported on its website. According to the report, 210 studies were conducted by foreign manufacturers as part of international multicenter clinical studies, and 38 – by domestic manufacturers.
According to the center, an analysis of clinical trials materials in recent years has shown that the most commonly used drugs are used to treat diseases in the field of oncology, psychiatry, neurology, gastroenterology, pulmonology, rheumatology, and other diseases.
Most clinical trials were carried out in Kyiv – 21%. Kharkiv – 13%, Vinnytsia – 10%, Dnipro – 7%, Zaporizhia – 6%, Ivano-Frankivsk – 6%, Lviv – 6%, and Odesa – 5%.