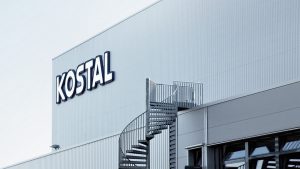 The second plant for the production of automotive electronics of Kostal Ukraine LLC, a subsidiary of Germany's Leopold Kostal GmbH & Co, will be constructed in Boryspil district of Kyiv region, the press service of Boryspil district state administration has said.
"Despite quarantine in the country, cooperation with foreign investors continues. Recently, Boryspil district state administration and Kostal Ukraine LLC have signed a memorandum of cooperation and interaction under the project to construct the plant for the production of mechatronic products (automotive electronics) in the territory of Dudari rural council. The main office in Germany confirmed the intention to construct the plant," the press service said on the website of the district state administration.
There are intentions to create 900 jobs at the plant.
Currently, Kostal Ukraine has a production site of automotive components in Pereiaslav (Kyiv region), established in 2006, where about 1,000 employees are currently working.
KOSTAL Group consists of 31 companies in 17 countries. The main activities are the development and production of technologically advanced electronic and electro-mechanical products for the automotive industry.