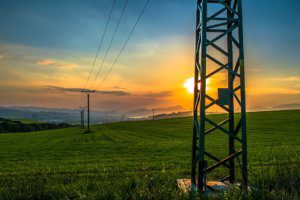 The forecast balance of electricity of Ukraine for 2019 approved by Ukraine's Energy and Coal Industry Minister Ihor Nasalyk on September 28, 2018, envisage growth of electricity consumption by 1.7% (2.5 billion kWh) compared with the projected figures for 2018, to 153.5 billion kWh.
According to the document, the export of electricity is provided in the amount of 6.42 billion kWh, which is 9.5% higher than the figure in the forecast balance of 2018 (5.855 billion kWh).
The improvement in the forecast is due to the expected growth in supplies to Moldova (a rise of 2.4%, to 1.08 billion kWh), Poland (a rise of 20%, to 1.44 billion kWh) and from Burshtyn Island ( a rise of 8.3%, up to 3.9 billion kWh).
Electricity imports in 2019, as in the current year, are not planned.
The following sources remain the main sources of covering demand for the next year: NPPs – 83.045 billion kWh (a fall of 1.5% compared with the 2018 balance), TPPs – 50.837 billion kWh (a rise of 4.1%), CHPP and cogeneration plants – 12.544 billion kWh (a rise of 6.4%), HPPs – 8.9 billion kWh ( a fall of 0.6%).
It is planned that alternative sources (wind farms, solar power plants and other plants) will increase the production of electricity by 72.4%, to 3.5 billion kWh, blocking stations – by 1.2%, to 1.626 billion kWh, while pump storage power plants' generation will be reduced by 22.1%, to 1.412 billion kWh.