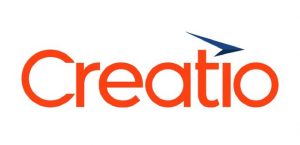 Creatio, a corporate group providing a leading low-code platform for process management and CRM, which includes Terrasoft in its group, has raised minority investments in the amount of $68 million from Volition Capital Fund IV, L.P. (the United States) and Horizon Capital, the company said on Monday.
As noted in the message, Volition Capital acted as a lead investor, and Horizon Capital acted as a co-investor.
Creatio said that company's team, management, and strategy, as well as its product vision and willingness to provide an exceptional customer experience, remain unchanged.
The received funds will be used to further accelerate expansion in the global market, strengthen R&D and actively develop the partner ecosystem in 110 countries of the world.
"Now is a critical time for digital and IT leaders to leverage tech and transform their organizations into low-code companies. This investment will allow us to keep building toward the vision of creating the new world, where any company can automate and change their business processes at speed and scale," co-founder and CEO at Creatio Katherine Kostereva said.
Managing Partner at Volition Capital Sean Cantwell, in turn, said that market category of low-code platforms for process management and CRM has outstanding growth potential.
Creatio notes that according to analysts' forecasts, the volume of the global market of low-code platforms will reach $187 billion by 2030.
"We are delighted to partner with the Creatio team. Creatio truly has it all to deliver on its ambitious expansion plans – a first-class team committed to its customers, solid execution, and strong product innovation," Founding Partner and CEO at Horizon Capital Lenna Koszarny said.
As reported, earlier the Antimonopoly Committee of Ukraine gave permission to change the ownership structure of the Creatio Group and the entry of Volition Capital Fund as a minority shareholder.
The Creatio partner network numbers 700 or more organizations around the world. One of the key players in the global low-code, BPM and CRM market is Terrasoft, known for its Creatio (formerly bpm'online) software products. Terrasoft is part of the Creatio international group of companies, which employs 600 or more people, and clients are represented in 100 or more countries.
Volition Capital is a joint-stock company investing in high-potential technology companies owned by their founders.
CREATIO, HORIZON CAPITAL, INVESTMENTS, US VOLITION CAPITAL FUND