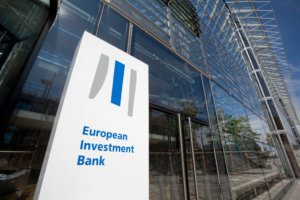 Ukraine today has used slightly over one third of funds from the financing, which the group of the European Investment Bank (EIB) obliged to provide, EIB Resident Representation for Ukraine Jean-Erik de Zagon said at a press conference in Raiffeisen Bank Aval in Kyiv. In 2014-2016, the EIB group successfully met its commitments to support projects in Ukraine and obliged to provide the financing of $3 billion, he said. Now over one third of the funds have been used, de Zagon said.
He added that the group's commitments are in effect.
Some of the financing is provided under the framework agreement, and some conditions are to be met for using these funds, while the $3 billion commitments are remain in force, and the financing must be provided, he said.
As reported, the EU Summit early March 2014 approved the assistance package for Ukraine worth EUR 11 billion. The EIB obliged to provide EUR 3 billion under this package.