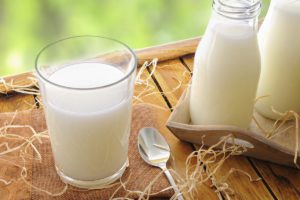 The Milk Alliance Group in January-June 2019 increased sales of dairy products by 8% year-over-year, to UAH 2.92 billion.
"In the first half of this year, the situation was worse than planned. In particular, we processed only about 180,000 tonnes of milk against 207,000 tonnes in the same period last year," Chairman of Milk Alliance's Supervisory Board Serhiy Vovchenko told Interfax -Ukraine in an interview.
In the first half of 2019, the Milk Alliance increased the production of processed cheese by 19%, to 1,300 tonnes; that of ultra-pasteurized cream by 28%, to 1,300 tonnes; fermented cheese by 11%, to 2,000 tonnes; sour cream by 5%, to 5,300 tonnes; baby food products by 4%, to 5,500 tonnes. The output of milk in different types of packaging remained at last year's level 27,000 tonnes.
"The output of fermented milk products fell slightly (by 2% to 14,700 tonnes). The production of butter and dry cheese whey fell by 30%, because, firstly, international prices of these products became unprofitable for us, and secondly, we did not make cheese products for export in the same volumes as in previous periods," Vovchenko said.
In total, the group increased sales of dairy products for the six months of 2019 by 8%, to UAH 2.923 billion.
"We plan to slightly change the structure of capacity utilization in the second half of the year in order to make up the lost income in the first six months of the year. Thus, we should receive revenue at the level of UAH 6.2 billion," he said.
He pointed out that the share of export earnings in Milk Alliance's total sales now stands at 25%, the domestic market accounts for 75%.