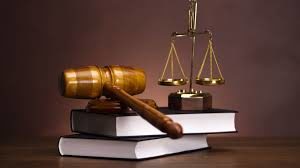 A new version of the draft law "On amendments into some legislative acts of Ukraine on favoring of space development and attracting investments into space sector of Ukraine" that permits private companies to launch space rockets and conduct work in space.
The document was drafted by the group of the deputies from Servant of the People faction, eHealth coordinator Jaanika Merilo wrote on Facebook.
"On the first day, the deputies registered a bill to open space for private companies, but it turned out that this bill was not the one that was developed by BRDO [Better Regulation Delivery Office] and the private market. Many thanks to the deputies, the head of the committee and the author of the bill, Dmytro Natalukha, the Servant of the People team and Prime Minister Oleksiy Honcharuk for their quick response, absolute understanding and cooperation regarding the fact that the sky needs to be opened. After consultations and discussion of problems in this bill, the bill was recalled and resubmitted in a form that really opens the sky," she wrote.
According to Merilo, there are many companies in Ukraine that could develop various different solutions for the space industry, emphasizing that space today is more likely to relate to logistics than to the defense sector.
Following the explanatory note to the bill, the text of which was published on the website of the Verkhovna Rada, its adoption will ensure the creation of a competitive environment for the development of private property enterprises along with the public sector of the space industry, as well as lead to attract investment in the space industry of Ukraine.
At present, activities related to the testing, production and exploitation of rocket vehicles can only be carried out by the state-owned companies.