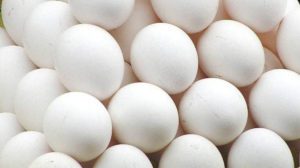 Ovostar Union, one of the leading producers of eggs in Ukraine, will invest EUR85 million in egg production in Latvia until 2026, Arnis Veinbergs, the chairman of the board of Gallusman LLC from Ovostar Group, has said. According to him, Gallusman ordered equipment from Big Dutchman for EUR 26 million. This equipment will provide the company with opportunities for exports, as the demand for eggs laid by hens not in cages is growing.
The construction of the enterprise is scheduled for the second half of 2019, the likely location is Tukums or Ogre. It is planned to keep up to 8 million hens at the Gallusman enterprise, a feed production workshop and a biogas station are also envisaged.
Gallusman's largest owner is Ovostar Union N.V. PLLC, a company registered in the Netherlands. Its beneficiaries are citizens of Ukraine Borys Belikov and Vitaliy Veresenko. The agro-industrial group of companies Ovostar Union is one of the leading manufacturers of eggs and egg products in Ukraine.