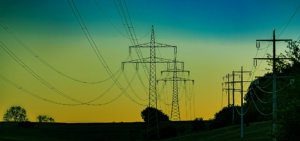 OKKO Group in coming months will start supplying electricity to Ukrainian consumers, the company's press service has reported. OKKO Contract received the respective license on March 23.
"We continue developing towards an integrated energy service company, in which clients will be able to acquire all the required energy from one source – petroleum products, natural gas and electricity,", Head of the sales department for new OKKO products Volodymyr Ostaschuk said. The holding said that, in addition to electricity supplies, they are also going to be engaged in its electricity generation from renewable sources.
"By the end of 2018, solar panels and generating equipment with a total capacity of 200 kW will be installed on the roof and facade of the central office of the holding in Lviv," OKKO said.
Galnaftogaz Concern manages one of the largest fuel station networks in Ukraine. It includes about 440 fuel filling stations, the majority under the OKKO brand. The majority shareholder of the company is Vitaliy Antonov, among the minority shareholders is the European Bank for Reconstruction and Development.