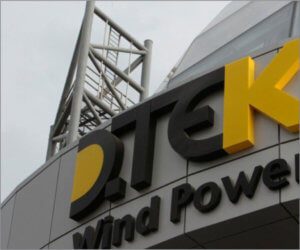 DTEK Energy's thermal power plants (TPP) increased electricity supply by 12.1% in January-May 2018 compared to the same period in 2017, to 13.5 billion kWh, the company's press service has reported.
According to its information, in particular power supply from thermal power plants working on gas coal grew by 21.7%, to 11.5 billion kWh, while those on anthracite reduced by almost 30%, to 2 billion kWh.
The press service noted that the company increases production of electricity from Ukrainian coal through a project to transfer two blocks of Prydniprovska TPP to gas coal (completed in late 2017), as well as increased loading of its other TPPs on gas coal.
"DTEK TPPs operate in the mode required for the power system and show very good dynamics of electricity production from gas coal. It's nice to see that the project we implemented at Prydniprovska TPP not only helps reduce the volume of coal imports to the country, but also creates prerequisites for building up own production in Ukraine," Director for Power Generation at DTEK Energy Serhiy Kurylenko said.
DTEK Energy plans by the end of 2018 to complete the transfer of two more units of Prydniprovska TPP from anthracite to gas coal, which will allow the station to provide the required amount of electricity production without using anthracite.