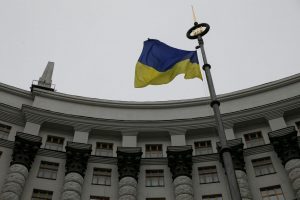 The Ministry of Energy and Environmental Protection of Ukraine will be divided into two relevant departments, Prime Minister of Ukraine Denys Shmyhal has said.
"The separation of the ministry and the creation of the post of the profile minister of ecology are on the agenda," he said in an exclusive interview with Interfax-Ukraine, emphasizing that the previous merger of the ministries did not produce the expected effect.
"It was strange for me when I got to the first meetings of the Cabinet of Ministers, when the minister of energy first reported on the state of affairs in the nuclear energy industry, then the coal industry, and then on the Red Book plants and catch of bloodworms. Since then, I have been a supporter of the idea that a professional ecologist should be involved in ecology, to whom it is close and who lives with it," Shmyhal said.
As reported, in August 2019, the Verkhovna Rada supported the candidatures for the posts of members of the new Cabinet of Ministers of Ukraine. By this decision, the Minister of Energy and Environmental Protection of Ukraine was appointed. Prior to this, the government had two separate ministries: the Ministry of Energy and the Ministry of Ecology.