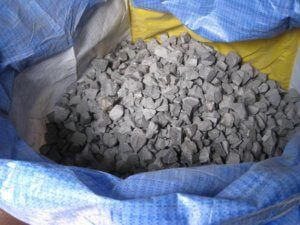 Ukraine raised ferroalloy output 3.8% year-on-year in Q1 2018 to 266,320 tonnes, the Ukrainian Ferroalloy Producers' Association has told Interfax-Ukraine. The country raised silicon manganese production 10.9% to 221,110 tonnes while ferromanganese output fell 29.8% to 21,960 tonnes. Output of 45%-ferrosilicon fell 15.2% to 19,800 tonnes and manganese metal production fell 17.6%, to 1,970 tonnes.
Nikopol Ferroalloy Works, the biggest of Ukraine's three ferroalloy smelters, raised silicon manganese production 14.3% to 189,450 tonnes but reduced ferromanganese output 41.5% to 12,760 tonnes and boosted other alloy output 6.3-fold to 1,480 tonnes. Overall ferroalloy output at Nikopol grew 8.5% 203,690 tonnes.
Zaporizhia Ferroalloy Works reduced silicon manganese production 5.7% to 31,660 tonnes, with ferromanganese falling 2.6% to 9,200 tonnes. Overall output fell 8.9% to 62,630 tonnes.
The Stakhanov Ferroalloy Plant idled due to the conflict in Luhansk region, where it is located.
The country's two manganese concentrate producers, the Pokrovsky (formerly Ordzhonikidze) and Marhanets mining and beneficiation plants, produced 301,830 tonnes of concentrate between them in Q1 2018, 13.3% more than a year previously. Pokrovsky raised output 20.1% to 186,870 tonnes and Marhanets raised it 3% to 114,960 tonnes. Pokrovsky also produced 36,130 tonnes of manganese sinter, up 2.3-fold.
PrivatBank (Dnipro) organized the business of the Nikopol and Zaporizhia ferroalloy plants, as well as Pokrovsky and Marhanets mining and processing enterprises until its nationalization.
The Nikopol plant is controlled by EastOne Group, established in autumn 2007 as a result of restructuring of Interpipe Group, and Privat Group (both based in Dnipro).