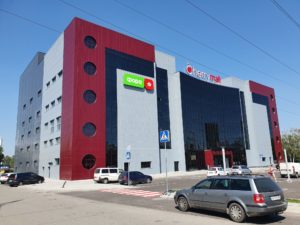 Fozzy Group has opened a new supermarket Fora with an area of 1,500 square meters in the Cherry Mall trade and entertainment center (Vyshneve, Kyiv-Sviatoshynsky district of Kyiv region), expanding the network to 244 objects.
"One of the main anchor tenants, the modern Fora supermarket, has opened in the new Cherry Mall trade center. The operator is located on the ground floor of the shopping center on an area of about 1,500 square meters," the press service of UTG, the exclusive agent for leasing retail space in Cherry Mall, said.
The assortment of the store includes 5,000 commodity items. In addition to six self-service cash desks, it has five regular cash desks and two express cash desks.
The retailer's press service told the Interfax-Ukraine agency, the outlet is the largest one in the Fora chain. It became the 244th network object in Ukraine and the 221st one in Kyiv region.
According to UTG, the mall is completing internal repairs on leased space and is preparing for the grand opening of the mall. The total area of Cherry Mall will be 18,000 square meters, rental some 15,000 square meters, while 90% of the space has already been leased.
According to the company's estimates, attendance at Cherry Mall in the first year will be about 15,000-18,000 people a day with the prospect of further growth to 20,000 people.