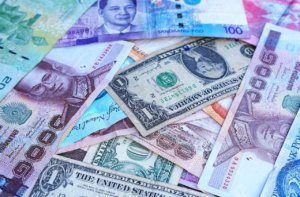 The National Bank of Ukraine (NBU) has relaxed the rules of buying foreign currency by nonresidents to return foreign investment abroad after transactions with government domestic loan bonds, the central bank has reported on its website. The respective initiative was approved by resolution No. 100 of the central bank's board amending certain legal acts of the NBU dated September 18, 2018. The document came into force on September 20, with the exception of certain clauses, which will become effective on November 1, 2018. "Nonresidents for the purchase of foreign currency after operations with government bonds will need to submit the short list of documents as possible," the NBU said in the report.
In particular, the resolution specifies the rules of settlements under operations with government domestic loan bonds, where a nonresident is a party: transactions with banks and nonresidents can be carried out without restrictions, operations with other counterparties can be carried out only on the stock exchange with settlements using the "delivery of securities against payment" principle.
In addition, the rules of servicing the operations on the government domestic loan bonds placement among the clients of primary dealers (broker contracts) are defined, which provides access to the primary government domestic loan bonds market for private investors.
The mechanism for servicing refinancing operations with a pool of assets as collateral has also been regulated. The procedure for conducting blocking operations for government domestic loan bonds under these transactions has been determined, and the NBU is given the opportunity to take into account the securities of banks that are deposited as collateral in favor of the central bank.