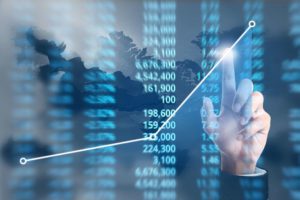 The low standard of quality in the commercial real estate market in Ukraine and a lack of systemic changes are the result of withdrawal of foreign investors, Serhiy Serhiyenko, the managing partner of CBRE Ukraine, has said at the meeting "Global Review of Ukraine's Economy" in Kyiv.
"In order for this to change, the state needs to be ready to help interact with potential investors. Because the barriers to entering the market are huge. Today there are practically no international investors. They were, they tried, and they practically all left. Now we need a thorough approach from the city and the state to plan competitive business infrastructure," he added.
The managing partner of CBRE Ukraine said that a lack of international players is the reason for stagnation – almost everyone creates the same product with minimal innovations, while there is no systematic change in the approach to real estate, although there is demand for quality products in the country.
"Today, I would say, the commercial real estate market is in a state of stagnation and underdevelopment. We do not have system investors, we do not have a systematic approach to real estate, we have a very low quality standard, despite the fact that there is demand," the expert said.
According to him, over the past 4.5 years, more than 500,000 square meters of offices have been leased in the Kyiv market, of which 200,000 were rented by IT companies.
He noted that the demand from IT specialists is huge, but it cannot be satisfied, as many companies need large-scale areas of 20,000-30,000 square meters, which can only be provided by systemic international players.