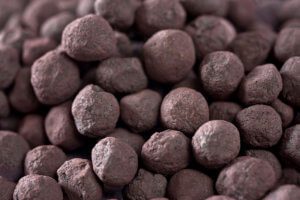 Ferrexpo plc, whose main assets are Ukrainian iron ore producers Poltava and Yeristovo mining and processing plants, exported 5.77 million tonnes of iron ore pellets in January-July 2018, retaining its leadership among FSU pellet exporters.
Ferrexpo, which exported pellets to Europe, Japan, South Korea and China in the seven months of 2018, said in a press release that the state UkrPromZovnishEkspertyza enterprise had published the data.
Poltava Mining exported 4.465 million tonnes of pellets and Yeristovo exported 1.303 million tonnes.
Russia's Severstal, in particular its Karelsky Okatysh mining unit, exported 3.239 million tonnes of pellets in the seven months; Ukraine's Metinvest holding exported 2.979 million tonnes, with Pivnichny (Northern) Mining exporting 1.631 million tonnes and Central Mining – 1.348 million tonnes; Russia's Metalloinvest exported 2.326 million tonnes, of which Mikhailovsky Mining 1.753 million tonnes and Lebedinsky Mining – 600,400 tonnes; and Evraz Group, notably Kachkanarsky Mining, exported 339,000 tonnes of pellets.
Ferrexpo exported 10.407 million tonnes of pellets in 2017.
The London-listed Ferrexpo plc owns 100% of Ferrexpo AG, which owns the Ukrainian mines.