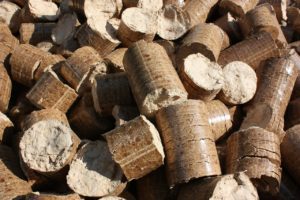 KSG Agro in 2019 will double the production capacity for pellets from agricultural raw materials, to 2,000 tonnes, the press service of the agroholding has reported.
"Currently, the productivity of the workshop [Dnipropetrovsk region] is 5 tonnes of fuel pellets per shift. After upgrading the production line, a capacity of 10 tonnes per shift [about 2,000 tonnes per year] will be achieved," the company said in a press release.
According to KSG Agro, work on the modernization of the plant will be completed by the beginning of the heating season of 2019-2020.
"The raw material for pellet production is our own waste from crop production, mainly sunflower. The production volume covers the needs of biofuel boilers served by the holding," Serhiy Kasyanov, the chairman of the board of KSG Agro, said.
KSG Agro in 2017-2018 installed nine biofuel boiler houses with a total capacity of 8.35 MW, which produce more than 1,000 Gcal of heat per heating season (160 days).