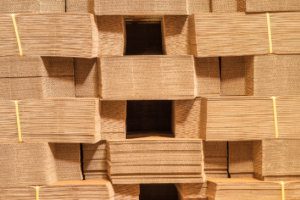 Grigeo Klaipeda (Lithuania), which owns the major stake (more than 97.92%) in PJSC Mena Pack (Mena, Chernihiv region), a manufacturer of corrugated boxes, intends to use the right of squeeze-out.
According to a report by Mena Pack in the information disclosure system of the National Commission on Securities and Stock Market, it received the corresponding notification on November 27.
Grigeo Klaipeda has been holding the major stake in the company since 2012. The charter capital of the company is UAH 4.01 million, the nominal value of shares is UAH 5.
Mena Pack, which has been operating in the corrugated packaging market for more than 30 years, produces corrugated packaging made of three-layer corrugated cardboard for tobacco, food and construction industries.
Grigeo Klaipeda is part of Grigeo Group, the only manufacturer of chipboard, cardboard and sanitary paper in Lithuania and one of the largest in the Baltic States. Grigeo Klaipeda produces components for corrugated cardboard.
BUY, CORRUGATED BOXES, GRIGEO KLAIPEDA, MANUFACTURER, SHARES