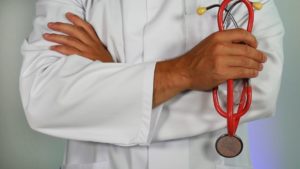 The European Union has launched a project entitled "Support to Ukraine for Developing a Modern Public Health System" on December 12, the Public Health Center (PHC) reported. The project will help the government to implement public health reform in line with its obligations under the EU-Ukraine Association Agreement, reads the statement on the website of the PHC.
The experts will consult the Health Ministry of Ukraine, the PHC and the regional public health centers, help to draw up laws and regulations, analyze and implement the EU practices.
According to the statement, the project is aimed at streamlining the public health system in Ukraine with the EU practices, creating a sustainable epidemiology surveillance system to control contagious and non-contagious diseases and introducing the International Health Regulations to prevent, protect against, control and provide a public health response to the international spread of disease.
In addition, the project will provide support for reform of the blood donation service in Ukraine via the development of a modern blood safety system in line with the EU standards. The project will also help to improve the quality control system, create donor registers and unified standards for blood transfusion, promote voluntary blood donation and establish an independent competent agency in the sphere of blood safety.
The EU project "Support to Ukraine for Developing a Modern Public Health System" will be implemented from 2019 until 2022 by the GFA Consulting Group GmbH (GFA) in consortium with the National Institute for Health and Welfare, Finland (THL). The budget of the project is EUR 3 million.