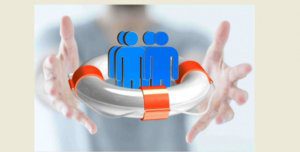 Arsenal Insurance (Kyiv) in January-September 2018 collected insurance premiums in the amount of UAH 1.185 billion, which is 2.2% more than in the same period of 2017, according to a press release from the insurer.
According to its data, about 40% of all receipts were payments from individual users of insurance services, mainly from the owners of KASKO, OSAGO, travel insurance and property protection policies.
At the same time, the company notes a significant increase in its presence in the corporate insurance sector. In particular, the volume of insurance of property owned by corporate clients has increased, as well as the provision of health insurance services for personnel: premiums in these areas increased by 48% and 28% respectively.
During this period, insurance claim fee payments to customers amounted to UAH 309.8 million (32.8% more). Of these, KASKO payments reached more than UAH 192 million on 8,350 insured events.
Arsenal Insurance is the successor of Arsenal-Dnipro, operating in Ukraine since 2005. It owns more than 25 licenses. It is represented in all regional centers and some major cities of the country.