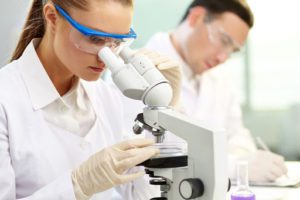 Pharmaceutical doubled liability company Interchem will send over UAH 2.5 million to equip Odesa infectious diseases hospital with medical equipment and medicines. Interchem Director General Anatoliy Reder told Interfax-Ukraine that the company took into account the real needs of the hospital.
"Interchem joined in the fight against coronavirus. We tried to take a balanced approach, listening carefully to the needs of the infectious diseases hospital, and did not begin to deliver artificial lungs ventilators, because, according to doctors, a sufficient amount of ventilators was available. We decided to meet urgent needs which are no less important," he said.
In particular, the company purchases a portable ultrasound machine for the hospital, which will minimize the movement of infected patients in the clinic and greatly facilitate diagnostic procedures for doctors.
In addition, Interchem buys oxygen concentrators, pulse oximeters, and other necessary equipment for the infectious diseases hospital.
"We will listen very carefully to the needs of the clinic and, above all, and respond to the requirements of medical professionals," he said.
Reder also said that the company transferred the antiviral drug Amixin to the Odesa infectious diseases hospital, which is used, in particular, to protect medical personnel.
"We are by no means claiming that this is a drug to treat the coronavirus diseases COVID-19 circulating now, but we know for sure: this is an antiviral drug that will prevent medical personnel from getting ill with ordinary viral infections," he said.
According to Reder, Interchem switched to a seven-day workweek because of the increased need for medications, not just from the antiviral group.
"Manufacturers today received the list of the Ministry of Health with medicines that hospitals should be provided with in accordance with WHO recommendations. This list contains drugs manufactured by Interchem," he said, noting that this is, in particular, about painkillers, anticonvulsants and anxiolytic drugs.
Reder also said that the entire staff of the company is being transported to and from work by company buses.
"In some ways, it is easier for us, we didn't have a problem with the delivery of people, because we always bring staff by our buses," he said.
Reder also said that Interchem will reformat production processes in order to increase the production of the most popular drugs today and reduce the production of less relevant ones.
Pharmaceutical doubled liability company Interchem is one of the leading pharmaceutical companies in the country.