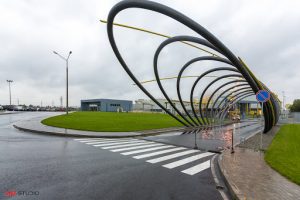 Electric steelmaking complex Interpipe Steel of the international vertically integrated pipe and wheel company Interpipe (Dnipro) in January-October of this year reduced steel production, according to operational data, by 13.9% compared to the same period last year, up to 641,000 tonnes.
As the Interfax-Ukraine agency was informed in the company, 62,800 tonnes of steel were produced in October.
As reported, Interpipe in 2019 reduced steel production by 4.2% compared to the previous year to 854,500 tonnes.
Interpipe is a Ukrainian industrial company, a manufacturer of seamless pipes and railway wheels. The company's products are supplied to more than 80 countries around the world through a network of sales offices located in the key markets of the CIS, the Middle East, North America and Europe. In 2019, Interpipe sold 823,000 tonnes of finished products, including 202,000 tonnes of railway products. Railway products are sold under the KLW brand.
Interpipe employs 11,000 people. In 2019, the company transferred UAH 3.25 billion to the budgets of all levels.
The company includes five industrial assets: Interpipe Nyzhniodniprovsky Pipe Rolling Plant, Interpipe Novomoskovsk Pipe Plant, LLC Interpipe Niko-Tube, Dnipropetrovsk Vtormet and Dniprostal Steel Complex under the Interpipe Steel brand.