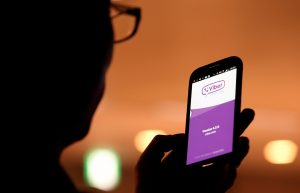 Japan's Rakuten, owning the Viber messenger, is expanding its presence in Ukraine, according to a posting on the website of the Ministry of Digital Transformation of Ukraine after a meeting of Deputy Ministers of Digital Transformation Oleksandr Borniakov and Valeria Ionan with Executive Vice-President of Rakuten Yasufumi Hirai and Viber Chief Operating Officer (COO) Ofir Eyal.
According to the report, Rakuten is opening a R & D center in Kyiv and developing the existing office in Odesa.
"The event was a continuation of negotiations between President of Ukraine Volodymyr Zelensky and the founder of Rakuten, Hiroshi Mikitani, which took place in June 2019. Then, Mikitani appraised the State in a Smartphone initiative and expressed his readiness to increase his investment activity in Ukraine," the Ministry of Digital Transformation said.
Rakuten is a Japanese e-commerce company. In 2014, Rakuten acquired Viber for $900 million.