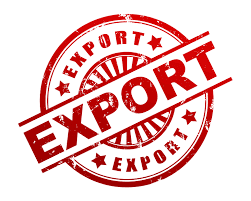 The government would make the promotion of Ukrainian exported goods one of Key Performance Indicators (KPI) of Ukrainian diplomats, Ukrainian Prime Minister Denys Shmyhal has said. "We are working with the Ministry of Foreign Affairs to slightly change the focus of the diplomatic service of Ukraine abroad. We will focus our diplomats on promoting Ukrainian exports. This is such a kind of reform. Promoting Ukrainian exports to global markets will become one of the KPIs of Ukrainian diplomats. Another KPI may be to attract investment in the country. From [Ukraine] export [is going], outside [the country] investment [is coming], and import will come into Ukraine with the help of efforts of diplomats of other states," he said in an exclusive interview with Interfax-Ukraine.
As for internal investments, the prime minister said that in the existing conditions, he would "localize himself and engage in economic and investment nationalism, in the good sense of the word, and invest in Ukraine."In his opinion, the country has very good conditions for investment, as well as a good margin in certain sectors in terms of economic opportunities.
"Therefore, one needs to invest at home, develop local production, improve quality and then go outside with export," Shmyhal said.