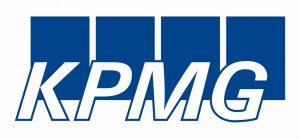 KPMG Ukraine consulting firm has won the tender for the selection of an advisor for the preparation for privatization and sale of 100% of the charter capital of JSC First Kyiv Machine Building Plant (formerly Plant Bilshovyk, Kyiv), the press service of the State Property Fund of Ukraine (SPF) has told Interfax-Ukraine.
"The winner was KPMG Ukraine. There were three applications in total. KPMG won, as it scored the most points. The agreement with KPMG has already been signed. Documents are being prepared for the approval of the privatization adviser by the Cabinet of Ministers," the press service told the agency.
As reported, at the end of September 2020, Head of the State Property Fund Dmytro Sennychenko said that Bilshovyk Plant was included in the list of objects for privatization formed by the fund for next year.
According to the information on the SPF's website, the tender for the selection of a privatization adviser was announced in August this year. At the same time, the tender committee made a number of decisions for the successful privatization of this asset.
"Despite resistance, attempts to alienate property by raider methods and political pressure, we are moving privatization forward. At a transparent tender, an advisor will be selected who will qualitatively prepare the privatization object to attract an investor," Sennychenko said.