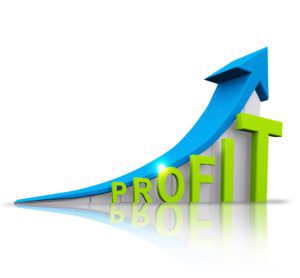 KSG Agro agroholding saw $0.895 million of net profit in 2017, which is almost 77.4% less than in 2016. According to an unaudited report of the company posted on the website of the Warsaw Stock Exchange (WSE), revenue last year grew by 10.8%, to $23.19 million. Gross profit fell by 10.6%, to $11.64 million, and operating profit – by 29.6%, to $11.24 million.
Earnings before interest, taxes, depreciation and amortization (EBITDA) fell by 26.4%, to $12.73 million.
In 2017, the company increased sales of pigs and young pigs by 5.6%, to 9,810 tonnes (in monetary terms by 38.8% – to $11.8 million). Last year, the holding collected a crop harvest which was 1.6% less than in 2015 – 50,600 tonnes. In particular, 18,400 tonnes of sunflower, 19,700 tonnes of wheat, 5,200 tonnes of barley, 1,700 tonnes of corn, and 800 tonnes of rapeseed were harvested.
In the structure of KSG Agro's revenue for the last year, the share of the grain segment decreased to 36% from 37% in 2016, the pig-breeding segment grew to 33% from 26%, processing – to 22% from 20%. Net debt of the company as of December 31, 2017 was $47.8 million.
KSG Agro restructured $3.88 million of liabilities for 30 years. This loan was previously taken in Credit Agricole Bank. In January 2018, the bank conceded it along with property rights as a pledge to a third party that restructured the loan.
The company is negotiating with international creditors related to the restructuring of the total debt of $18 million. The agroholding in 2017 signed letters of intent, which agreed on the preliminary conditions for debt restructuring. In accordance with them, KSG Agro is obliged to repay the debt in ten years starting from 2018. In December 2017, the group made a final decision on the choice of a legal adviser and began the process of preparing the agreement.
AGRO, AGROHOLDING, EXCHANGE, KSG, PROFIT