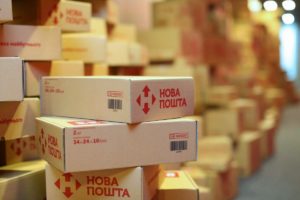 The Nova Poshta group of companies has canceled the mail storage fee for clients from March 18, 2020 until the end of the quarantine on April 3, according to a statement on its website. "Nova Poshta will store clients' packages free of charge until the end of the quarantine. We understand that in the current situation our clients may be unable to collect their mail timely," the company said.
Nova Poshta continues to work and provide services in full.
"The entire chain of our delivery services works – offices, terminals, couriers, automated parcel lockers. Cargo transportation is carried out without restrictions. In addition, international delivery service operates in an ordinary course," the company said.
All offices of Nova Poshta are supplied with disinfectors, protective masks and gloves. All surfaces in offices are regularly cleaned with disinfectants.
"We control the distance in queues and prevent gathering of crowds of people. Our employees undergo primary examination and are not admitted to work if they feel worse," Nova Poshta said.
As reported, Nova Poshta temporarily closed offices in shopping and entertainment centers in several cities due to quarantine measures and continues to work in a normal mode.