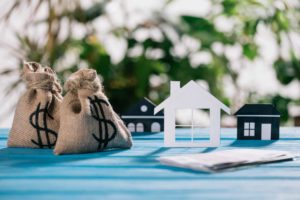 Alfa-Bank at an auction held on the ProZorro.Sales platform on September 17, 2019 bought the largest pool of assets – mortgage loans of Delta Bank (both based in Kyiv) with the balance-sheet value of over UAH 1.3 billion for UAH 44.14 million, according to information posted on the ProZorro.Sales platform.
Director of the department of consolidated sales of assets at the Deposit Guarantee Fund Taras Yeleiko said on his Facebook page that with a starting price of the lot of UAH 48.4 million, bids initially fell to UAH 33.8 million, but later during the competition between bidders increased to UAH 44 million.
According to him, the pool consisted of 60% of assets located in Kyiv region, 40% of the assets located in Central and Western Ukraine.
Five companies submitted bids for this pool.
"The increase in the number of bidders and their willingness to increase the price offer indicates a revival of the market interest in such assets," Yeleiko said.
According to him, companies with foreign capital also participated in the auction.