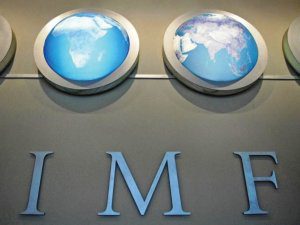 The National Bank of Ukraine (NBU) maintains its expectation that Ukraine will attract $2 billion from the International Monetary Fund (IMF) in 2018 and predicts the next tranche will be received at the beginning of the third quarter of 2018. "As for the next tranche of a loan, we believe that this will be possible at the beginning of the third quarter. However, this is rather a technical calculation in terms of the progress of negotiations and receipt of consents at the technical level," Deputy NBU Governor Dmytro Solohub said at a briefing in Kyiv.
According to him, the NBU currently does not have any specific information about the date of the next visit of the IMF mission to Kyiv. At the same time, Solohub reported that the Ukrainian delegation planned to attend the Annual and Spring Meetings of the IMF and the World Bank.
"The traditional spring meetings of the IMF will be held at the end of next week, and the Ukrainian delegation will be present at them. These are not only negotiations with the [IMF] mission to discuss the [EFF] program, these are also meetings with other international organizations," he said.