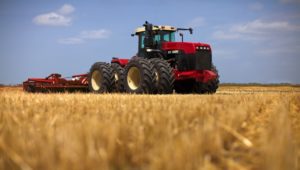 Epicenter K LLC (Kyiv) is negotiating the financing of a project to expand grain storage infrastructure, purchase of agricultural machinery and grain hoppers for the amount of over EUR 100 million with the European Investment Bank (EIB).
"The Epicenter K company is in the negotiation process with the European Investment Bank regarding obtaining a loan of more than EUR 100 million, but the company has not yet made a final decision on obtaining it," the company said.
As reported, the EIB board of director on November 14, 2019 approved a project to provide financing for the expansion of grain storage infrastructure, the acquisition of new agricultural machinery and equipment, as well as railway cars for grain transportation.
The bank expects that, thanks to the project, 1,100 additional permanent jobs will be created for new operations, 300 workers will be hired for the construction period and 15-20 local subcontracting small and medium-sized enterprises will be involved.
The EIB also indicates that this operation is covered by the political risk guarantee of the European Union for EIB loans outside the EU.
Epicenter K has been developing the agricultural business since 2016. The agricultural division of the Epicenter K group of companies cultivates over 120,000 hectares of land in Vinnytsia, Khmelnytsky, Ternopil, Cherkasy, and Kyiv regions. The group also includes 20 livestock farms and six silos. Epicenter K plans to reach one million tonnes of grain storage capacity.