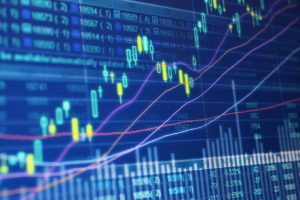 Alfa-Bank (Ukraine) in connection with the entry into force of the law on liberalization of the currency regulation system from February 7 has offered a new online forex exchange service to individual clients, the bank has told Interfax-Ukraine.
"The purchase and sale of currencies will be made without a commission fee at the single exchange rate, which is set in branches of the bank. The purchased currency is instantly available to the client on the account or card for settling payments, placing on a deposit account or withdrawing cash," Vice-President, Head of the Electronic Business of the bank Illia Borovov told Interfax-Ukraine.
He said that the service will be available to all customers in the Alfa-Mobile Ukraine mobile application, and for online currency purchases in the application you will need to specify the purchase amount and the account (or a card) for debiting and crediting funds.
"Together with the launch of the online currency exchange, we will offer the opportunity of ordering currency cards to our customers," Borovov said.
According to him, he expects a fairly high demand for the service from the first days of the service and the transition of a significant part of customers to online purchase of currency due to convenience. At the same time, in the medium term, cash exchanges through the banks' cash offices and exchange offices will still be in demand by customers who are used to operating in cash, the expert said.
"Moreover, the withdrawal of foreign currency in ATMs is not yet allowed, therefore, the bank's cash offices are the only place to receive cash currency," Borovov said.
Asked about competition in the online currency exchange market during the first days of service legalization, he predicted that several other banks, which are actively developing digital services for clients, can launch it along with Alfa-Bank.
As reported, the launch of online currency exchange for individuals on February 7 was announced by PrivatBank and virtual Monobank, which issues cards through two partner banks: Universal Bank (a member of the TAS Group) and IBOX Bank both are based in Kyiv).