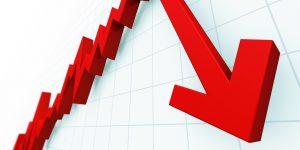 Kyiv budget losses already reach about UAH 1.5 billion because of pandemic of coronavirus (COVID-19) disease, Mayor of Kyiv Vitali Klitschko said.
"Well, today it is difficult for everyone. We live in completely different realities during two months. Some lost their jobs, some went on leave without pay, some began to earn much less. The city is also losing money. According to our estimates, the losses of the city budget reach about UAH 1.5 billion due to the pandemic," Klitschko said at an online briefing on Wednesday, May 13.
"If the situation worsens, the capital will decide on additional budget adjustments. After all, we practically do not receive taxes and fees that came to the city from small and medium-sized businesses. However, we understand how difficult it is for business and what it needs to be supported. So, we do everything, what we can do in this situation," the mayor said.
Klitschko said that the city provided a 50% discount for small and medium-sized businesses to pay for the rental of communal property. If it is impossible to use the facility, for a period of restrictions as well, tenants of communal property were exempted from payment under lease agreements. Moreover, from March 1 to April 30, individual entrepreneurs were exempted from paying a single social security tax.
"With understanding the fact, that the business has losses and it needs help, we prepared a decision of Kyiv City Council on the introduction of symbolic fixed payment of shares in the amount of UAH 1 for summer and seasonal areas of cafes and restaurants. Namely, before the end of October for summer areas, and before the end of December for seasonal ones," the mayor said.
In addition, the summer and seasonal areas that received documents in 2019, the Department of Urban Planning and Architecture of Kyiv City State Administration will issue new documents for placement without processing and unnecessary approvals, for a period of two working days. Such procedure will concern new areas that want to work in compliance with all requirements.
"I would like to remind that the city authorities resumed cooperation with the Entrepreneurship Development Fund, the former German-Ukrainian Fund. Entrepreneurs of the capital will be able to get financing from the fund for the implementation of investment projects. The city also provided funds in the budget for financial and credit support of the business. It is more than UAH 7 million. Due to these funds, Kyiv entrepreneurs will get the compensation of 50% of the interest rate on loan agreements with the fund. We understand that small and medium-sized businesses are the basis of the city's economy, and it must be supported and encouraged. It will be difficult for everyone, but I am convinced that by joint efforts and constructive cooperation we will overcome this challenge," Klitschko said.