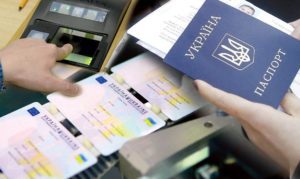 The Cabinet of Ministers of Ukraine has earmarked UAH 70 million to buy equipment for issuing passports, driver's licenses and registration of vehicles in the administrative service centers, Ukrainian Prime Minister Oleksiy Honcharuk said at a briefing on Wednesday.
"Today we took the first step towards the unification of the network of administrative service centers. It so happened that in the previous government many ministries tried to make themselves transparent offices, the administrative service center, each built its own infrastructure. This will not happen… We will optimize them. Today we approved the procedure for using funds for one of these networks – Administrative Service Centers, and the logic of the merger has already been laid in this procedure," Honcharuk said.
The prime minister said that all these structures were created with one goal – to provide administrative services to the population – therefore, their unification is inevitable.