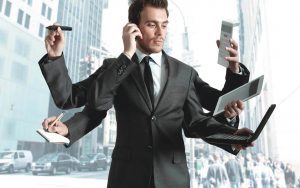 Rinat Akhmetov with a $2.8 billion fortune is No.1 in the top 100 wealthiest businessmen of Ukraine, the total fortune of whom exceeded $31 billion, and compared with the peak 2013 the fortune of Akhmetov plunged by almost 83%, Forbes has said on its website. According to the ranking of the Forbes Ukraine publication, which was published first since 2016, the owner of Interpipe Group Victor Pinchuk with a $1.4 billion fortune came in at No. 2 and the fifth president of Ukraine, leader of the European Solidarity party Petro Poroshenko ($1.4 billion) is No. 3.
Poroshenko returned to the list of U.S. dollar billionaires after a five year break: in 2014, U.S. Forbes estimated his fortune at $1.3 billion.
Eight people in the list have a fortune no less than $1 billion, including two, who are the co-owners of the Epicenter hypermarket chain – Oleksandr and Halyna Hereha. The list of the U.S. dollar billionaires is locked by former owner of PrivatBank Ihor Kolomoisky.
The top 100 richest businessmen of Ukraine with the minimum net worth needed to be part of the exclusive club of $95 million is locked by the co-owner of the Tavria V supermarket chain Borys Muzalev.