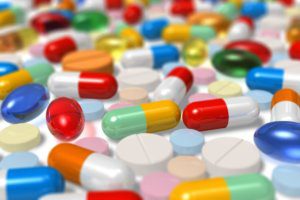 India could expand a portfolio of generics exported to Ukraine thanks to medications that lost patent protection of innovative drugs, which will become available before 2020, President of the Indian Pharmaceutical Manufacturers' Association (IPMA) Dr. Ramanan Unni Parambath Menon has told Interfax-Ukraine. "Exports of Indian pharmaceutical products will grow, and the portfolio of generic products that can be supplied to Ukraine will expand, since by 2020 branded drugs worth about $55 billion will lose patent protection," he said on the sidelines of the annual business seminar "India – Global force in pharmaceutics – Reliable partner for Ukraine" held late November in Kyiv.
He said that at present, retail and hospital sales of Indian medicines account for more than UAH 2.633 billion per year, including UAH 334.3 million in the hospital segment. The share of branded generic production of Indian pharmaceutical companies is 59.4% of this segment. According to Dr. Menon, "generic products are market drivers." "The share of generic drugs is growing in monetary terms and in kind. Products of Indian companies are more branded generics," he said.
Currently, the top 10 Indian pharmaceutical companies on the Ukrainian market include five IPMA member companies – Dr. Reddys, Abryl Formulations, Organosyn Life Sciences, SUN Pharma, Macleods Pharmaceuticals; and two IPMA member companies are in the top 20 – Aurobindo Pharma and Hetero Labs.
In total, 365 Indian brands are currently represented in the Ukrainian pharmaceutical market.
The IPMA predicts that by the end of 2018, sales of Indian medicines in Ukraine will grow by 22.7% in hryvnias or 19.9% in U.S. dollars compared with 2017. At the same time, sales of Indian drugs in kind will increase by 2.5%.
The growth in sales of Indian pharmaceutical products in 2019 in monetary terms could be 18.1% in hryvnias or 9.5% in U.S. dollars, while maintaining the total supply volumes.