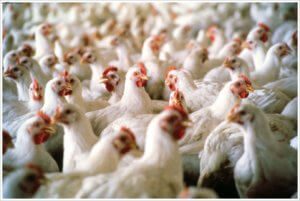 Myronivsky Hliboproduct (MHP) early July launched the second line at Vinnytsia poultry farm, the company's press service has reported.
According to the report, total investment in the second line was $300 million.
The company said that at present, production at the farm is around 280,000 tonnes of poultry a year. By 2020 it is planned to boost it to 560,000 tonnes.
Myronivsky Hliboproduct is the largest poultry producer in Ukraine. It is also engaged in production of grains, sunflower oil, and meat.
MHP supplies cooled semi-carcasses, which are processed, including at its enterprises in the Netherlands and Slovakia.
The company's land bank as of late 2017 was around 370,000 ha.
The founder and majority shareholder in MHP is Ukrainian businessman Yuriy Kosiuk.