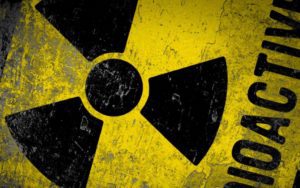 National Nuclear Generating Company Energoatom reduced power generation by 1.4% year-on-year in 2018, to 84.626 billion kWh, the company has said. The electricity generation target was met by 102%. Electricity sales totaled 79.609 billion kWh compared to 80.502 billion kWh a year previously. Energoatom's share of total electricity sold to Energomarket state enterprise was 54%, and the share of total electricity generation in the country was 53%.
The company sold electricity worth UAH 52.682 billion (including VAT) on the wholesale power market, which is 14.4% more than in 2017.
Capital investment totaled UAH 10.773 billion compared with UAH 5.9 billion in 2017.
The company sent UAH 8.58 billion to the budgets of all levels and insurance payments came to UAH 2.038 billion.
Capacity use was 69.6%, which was 1 p.p. less than a year previously.
Twenty one malfunctions were recorded at Ukrainian nuclear power plants in the reporting period, five more than a year ago. Radiation levels at Ukrainian NPPs were normal over the period.
Energoatom is the operator of all four Ukrainian-based operating nuclear power plants, which have 15 VVER reactors with an overall generating capacity of 13.835 gigawatts.
The company also operates the Tashlyk hydroelectric pumped storage power plant with a 302 MW capacity in a turbine mode and Oleksandrivka hydropower plant with an 11.5 MW capacity.