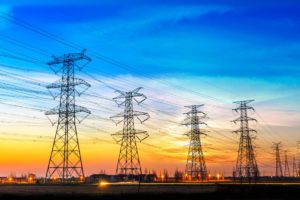 Ukraine and Belarus are discussing building new interstate power lines and DC links for existing power lines, the press service of the Ministry of Energy and Environment Protection said after a meeting of the Ukrainian-Belarusian group for cooperation in the fuel and energy sphere. "At the meeting, the issue of building new electric power lines between the neighboring states was discussed. It was about the line between Rivne and Brest regions (Belarus). The issue of building DC links on the existing 330 kV overhead lines between the Belarusian unified power grid and the Ukrainian unified power grid was discussed: Mozyr-Chornobyl NPP and Gomel-Chernihiv," the press service said.
Minister of Energy and Environment Protection Oleksiy Orzhel said that cooperation between the states in the field of electricity is one of the priority issues in the energy sector.
"Electricity is among the priority issues. Next February, Belarus NPP should start working. There may be an excess of electricity in which we are interested. Although, of course, the capacity of the interstate lines for electricity exchange must be taken into account," the press service said, citing the minister as saying.
Also during the meeting, the issue of power supply to the border areas was raised, in particular, the involvement of 0.4-110 kV interstate power transmission lines in order to ensure supplies to the border areas under contracts between Belenergo and D.Trading LLC.