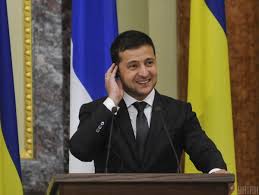 President of Ukraine Volodymyr Zelensky has called on international business to invest in Ukraine and presented a number of promising projects.
"We have a number of projects to which I, under my personal guarantees, the guarantees of protection, invite foreign businesses. These are energy, infrastructure, transparent land circulation," he said at the 16th Annual Meeting of the Yalta European Strategy (YES) in Kyiv.
In particular, Zelensky presented a project on land irrigation in the southern regions of the country, an inter-university IT cluster in Kharkiv, a film production center in Kyiv, a new resort on the Black Sea coast in a completely new city, ski resorts in Slavske and Borzhava, the development of Khortytsia island, a large-scale entertainment park for guests from Eastern and Central Europe.
"This is not a complete list of reasons why we invite you to invest in Ukraine," the president added.
ENERGY, INFRASTRUCTURE, INVEST, PRESIDENT OF UKRAINE, TOURISM