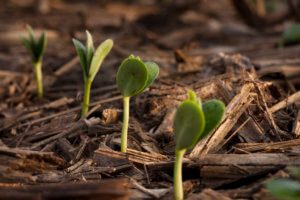 BASF, the world's leading producer of plant protection agents, plans to increase its share of the Ukrainian market of plant protection agents in 2018 by 1.5-2 percentage points with the acquisition of business shares and assets of the German chemical company Bayer, to 17-17.5%. "We are planning to increase the share of the Ukrainian market of plant protection products by 1.5-2%. At present the company has a 15.5% stake in Ukraine," Head of the BASF Agribusiness Department in Ukraine, Moldova and the Caucasus Tiberiu Dima said.
He specified that BASF intends to keep the share of the Ukrainian seed market next year at the level of 8-9%. "We also intend in the first ten days of October to officially open a research seed center for working with grains in the village of Tsentralne in Kyiv region, which was purchased from Bayer," the expert noted.
It is part of a global network of research centers. Already in the near future the center will close the full cycle of seed production: from the creation of new varieties of wheat to the presentation of developments in the demonstration center.
BASF is the world's leading manufacturer of plant protection products. The product portfolio consists of five segments: chemicals, special products, functional materials and solutions, solutions for agriculture, as well as oil and gas.