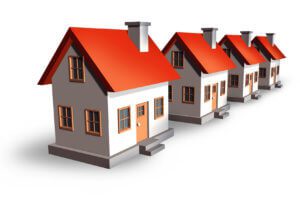 Prices of residential property could grow by up to 20% after elections in 2019, according to the Confederation of Builders of Ukraine.
"The situation of 2018 will partially continue in 2019. Property prices in Ukraine will gradually increase. At the beginning of the year, there will not be a sharp increase in prices, but after the elections, the price of residential property would rise by up to 20%," the confederation said in a press release.
In the opinion of the confederation, prices in 2019 will be affected by high supply and low demand, an increase in interest rates on loans, a rise in wages, prices for building materials, logistics, and fuel. At the same time, the demand of buyers will be stimulated by a competent project concept, quality of construction, and pricing policy.
The confederation also plans together with the Regional Development, Construction, Housing and Utilities Economy Ministry to review a number of national construction standards, as well as to complete the discussion of bills on the protection of investors who are victims of frauds on the market and on long-delayed construction projects.
According to the press release, in 2019, the National Bank of Ukraine (NBU) expects growth in the lending pace on the real estate market. At the same time, the rate of lending to the population increased by 40% in 2018, the confederation reported with reference to the NBU.
According to the confederation, in the current year, the elite class housing became cheaper – the average price of one square meter in Kyiv in 2018 amounted to UAH 53,000, which is 13% lower than in 2017; at the same time, economy class housing has risen in price by almost 14% compared with 2017, to UAH 19,000 per square meter.