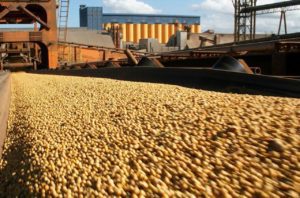 The group of companies Ristone Holdings has invested EUR 2 million in construction of a second phase of the oilseed crushing complex of Ristone Oil LLC (Dnipropetrovsk region), the group has reported on its Facebook page.
According to the report, the company concluded a contract with Germany's Convex International GmbH for the supply of drying and cleaning equipment from Petkus (Germany), transport equipment from Riela (Germany), four main and two auxiliary grain silos with a capacity of 20,000 cubic meters from Symaga firm (Spain).
"This will allow us to keep the quality at the highest level and increase the volume of the daily processing rate by more than two times, while minimizing emissions of pollutants," the group said.
The main activity of the complex is the deep processing of oilseeds. Currently, Ristone Oil produces sunflower oil, granulated meal, expanded cake, and fuel pellets from production waste.
In the future, it is envisaged the possibility of placing a line of hydration and drying of phosphatides in the oil press workshop with a warehouse for their storage and subsequent loading to vehicles.