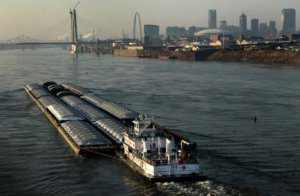 The Dutch Development Bank FMO will issue $10 million to Nibulon (Mykolaiv), one of the largest Ukrainian grain traders, for the development of river logistics capacities, according to the FMO's website. "The project will support Nibulon's strategy, mainly aimed at expanding and optimizing its river grain logistic capacities in order to increase grain trade, reduce the share of road and rail traffic," the report says.
According to its data, the project will also allow Nibulon to increase export capacity by improving logistics and infrastructure. As reported, Nibulon plans in the next two years to reorient virtually all of its cargoes to Dnipro and transport 4 million tonnes of products per year by water, which will allow reducing the load on the roads.
Nibulon LLC was established in 1991. It is one of the largest operators in the grain market of the country.